We want to ensure you are taken care of during your brief stay at Hamilton International and have the following vendors on location to assist with your needs.
Tim Hortons
Hamilton International Airport has two Tim Hortons restaurants located on-site, one pre-security with a full menu offering and one post-security offering beverages and baked goods only. Please be advised that liquid items are not permitted through security screening as per Canadian Air Transport Security Authority (CATSA) regulations. Solid food items are welcome.
Duty Free and Departures Retail Shop
Shop before you fly and save at the Hamilton International Airport Duty Free and Departures Retail Shop open 2 hours prior to all International and Domestic flights, located post-security in the Departures Lounge. Here you can purchase books, magazines, beverages, snacks and other last-minute convenience items.
Detour YHM
Detour YHM is a "Made in Hamilton" approach to food and beverage featuring several small local businesses including Detour Coffee Roasters, Collective Arts Brewing and Dear Grain Bakery. Refurbished shipping containers have been used to create two kiosks – one located pre-security near the Arrivals area and one located post-security in the Departures Lounge – offering a wide selection of grab and go items, light entrees, gourmet coffee and craft beer. Please note that alcohol is offered at the Departures Lounge location only.
Pre-Security Location Temporarily Closed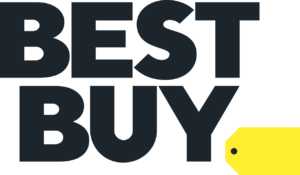 Best Buy Kiosk
Forget your headphones, phone charger, or something else? The Best Buy Kiosk located in the Departures Lounge is stocked with the latest technology for travellers.
Car Rental Service
There are four car rental options available on-site at Hamilton International.
Automated Teller Machine (ATM)
Hamilton International Airport has ATMs located both pre and post-security for passenger convenience. Both machines support international travellers, accepting all forms of foreign debit and credit cards. The ATM pre-security dispenses Canadian currency only, while the ATM post-security dispenses both Canadian and U.S. currency.

Canadian Warplane Heritage Museum
Located directly beside the Airport Terminal is the Canadian Warplane Heritage Museum. Passengers who present a same day boarding pass will be granted free admission to the museum making it a perfect way to pass time if there is any to spare between arrival and departure at the Airport.